SKILLFULLY HANDCRAFTED
Building DaBo
DaBo is handcrafted by skilled furniture specialists and made from
ethically sourced materials, such as natural fabrics, water-based stains,
and Forest Stewardship Council-certified wood.
All organic materials were repurposed or fairly traded, or have the
proper documentation. Even our vendors are Fair Trade Certified. We're
proud to support the livelihood of our craftspeople by providing livable
wages and health insurance.
The Structure
1
Base
Made from Baltic birch
plywood with sealer, lacquer,
and a high-pressure laminate
veneer for unbeatable strength.
2
Full Top
Faux leather covers the Baltic
birch plywood frame,
high-density foam, and layer of
polyester fiber. The stripes are
made from the same material
as Manduka's Pro Mat.
3
Inversion Top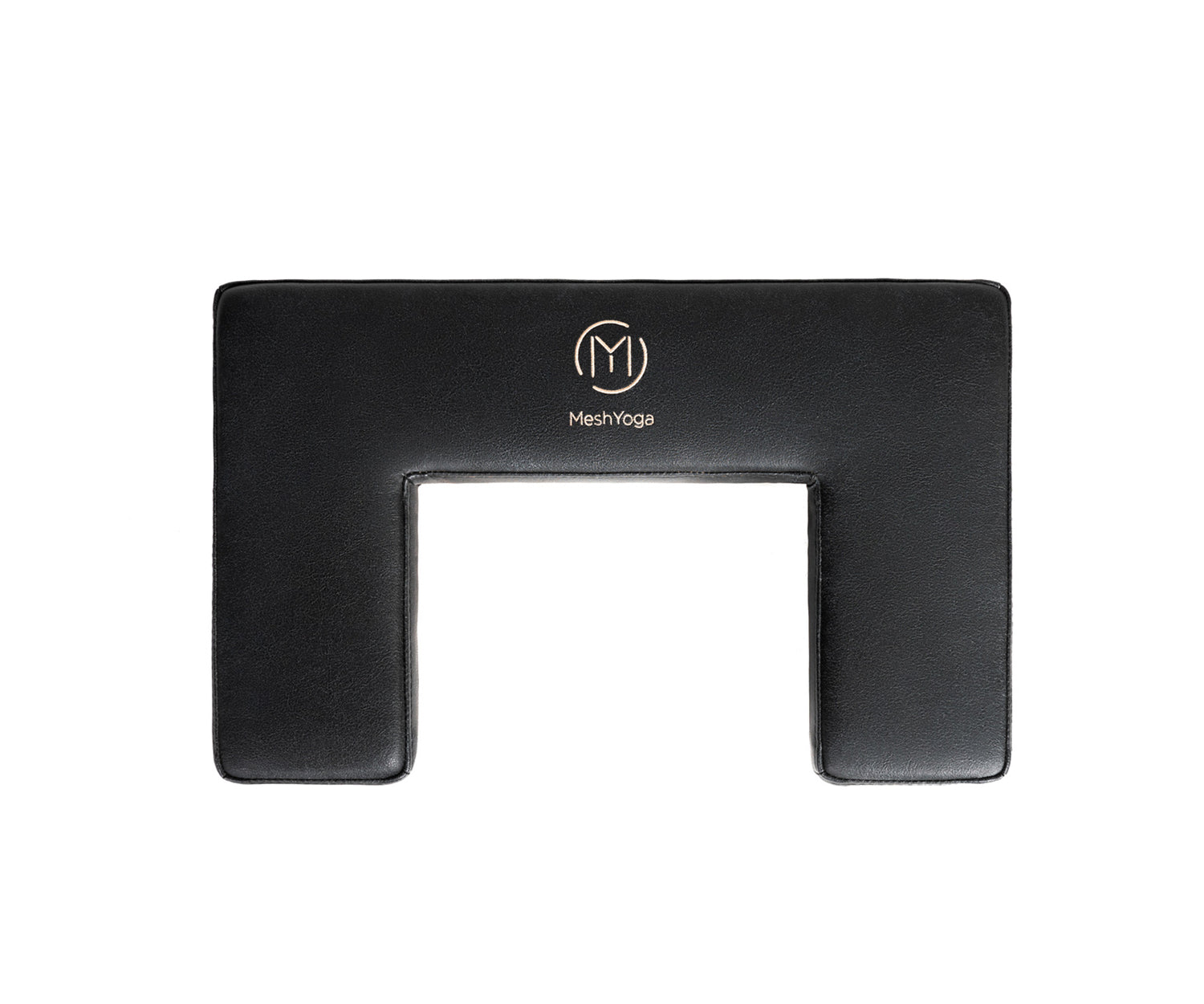 The Baltic birch plywood frame,
high-density foam, and layer of
polyester fiber are encased in
sustainably harvested tree
rubber - the same material
used in Manduka's natural eKO
Superlite Travel Yoga Mat.
A TRIBUTE TO BOBO
DaBo's Beginning
MeshYoga founder Michelle Lou Lan began realizing the limitations of
group classes in 2013. At the time, she was starting out in New York City
and living alone with her beloved dog BoBo. Michelle was practicing
handstand.
Have you ever seen those pet videos of dogs hanging out around their
owners while they practice yoga? BoBo, who's a huge Labrador retriever,
was sleeping when he sensed that Michelle was struggling. Instead of
letting her fall ungracefully on the floor, BoBo moved into her path and
caught her with his broad back.
From then on, BoBo knew to stand near Michelle when she was
practicing yoga, just in case she needed his support. Michelle loved
seeing him come over and lay down whenever she rolled out her mat,
and their shared yoga sessions brought them even closer together.
BoBo's faithfulness and quiet, sturdy presence inspired Michelle to
replicate what he had done to deepen her practice at home—and that's
how the idea behind DaBo was born. DaBo is named after BoBo, in
honor of Michelle's endless love for him.
SHOP DABO